Minster Cleaning franchise
Has workplace cleaning ever been so important?
Minster Cleaning know that commercial cleaning is now more important than ever. We are one of the UK's largest commercial cleaning management franchises and have been established for 40 years with over 40 branches across the UK and a group turnover of well over £40 million.
Minimum investment
£20,000
Expected revenue after 2 years
N/A
Minimum investment
£20,000
Operating fee:
N/A
Advertising fee:
1%
Royalty fee:
0-7% - 0% royalty fee for first 12 months of trading for new greenfield territories, which rises to 7%.
Average floor space:
N/A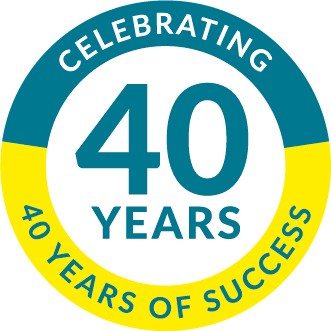 Join Minster Cleaning and pay NO management fee in the first 12 months*
If you purchase a new greenfield Minster Cleaning territory you will not have to pay a management fee in your first 12 months of trading. That's a saving of 7% on all new contracts secured in this period! This is a fantastic offer to help new franchisees get up and running during their first year and give their businesses an initial boost.
* Terms and conditions
The free 12 months management fee period will begin from the date the franchise agreement is signed.
Minster Cleaning will refund 7% on new cleaning contracts started and invoiced during the first 12 months of trading.
The scheme applies to new greenfield franchise territories and excludes the franchise fee of £15,000 plus VAT and the marketing launch package fee of £5,000 plus VAT, which are one off charges.
About Minster Cleaning
Franchise
Minster Cleaning is the leading provider of office and commercial cleaning to businesses throughout the UK
Successful applicants will have:
strong management experience of both people and resources
commercial experience, including P&L responsibility
a track record of success in various roles or sectors
strong communication skills together with a can-do attitude
minimum £40,000 cash needed to fund £5,000 marketing launch package and £35,000 working capital (plus personal drawings)
If you are looking for an established, successful management franchise in a highly profitable and recession-resistant sector, Minster Cleaning should be top of your list.
Our fully tried and tested business model consistently generates high returns for our franchise owners. Our stable sector, high customer referral rates and repeat business are key reasons why franchisees join us. The current average length of a franchise partnership is 14 years.
Top branches have sales of £2m+ per year
Half of our franchisees have a turnover of £1m+ per year
Minster Cleaning is an office-based management franchise operating in a sector where high standards and consistent service are crucial. Our franchisees run their own office and commercial cleaning businesses, offering a wide range of cleaning services to local organisations in their area. Sectors include general office, manufacturing, leisure, local government, retail, education and healthcare (including medical and dental practices requiring specialist cleaning).
"I identified franchising as the best option for me due to the high success rates compared with starting a business from scratch, a tried and tested business model and established business systems."
Nick Barber, Northampton Franchise Partner
Training and support provided
As our partner, your success is our success, so we are dedicated to giving you the best possible start in your new business venture. As a new franchisee, you will benefit from a full training programme, designed to give you the knowledge, skills and confidence you need to start.
Minster Cleaning's initial training and induction takes place over one week at our Network Support Centre in Birmingham, where you will be introduced to the main systems and processes to run your business, including Marketing, Operations, Administration and Accounting.
Our support is ongoing and unlimited. Once you start trading, you will receive further training and exceptional support at your branch, focusing on all areas to help you grow. We strongly believe this is critical in helping you run a successful Minster Cleaning branch and realising the maximum potential of your franchise.
"The support I have from the Network Support Team at Minster Cleaning Network Support Centre has been superb. Whatever problems you encounter, help is always available."
Rob Wilson, Essex Franchise Partner.
The ideal Minster Cleaning franchisee
Our franchisees are special – we look for people with drive, ambition and determination to achieve their goals. You will be a people person who is customer-focused and totally committed to the business. As a strong motivator, you will need to lead, manage and direct a workforce. By following Minster's systems, you will be building a rock solid investment for the future.
"We recruit people who have good business skills and resilience. The great thing about commercial cleaning is that organisations will always need it."
Mike Parker, Managing Director, Minster Cleaning
Applicants will need a minimum £55,000 cash to fund:
£15,000 licence fee, training, IT equipment and stationery
£5,000 marketing launch package
£35,000 working capital (plus personal drawings)
FRANCHISEE TESTIMONIALS
Minster Cleaning's history
Established in 1982, Minster Cleaning is one of the UK's leading office and commercial cleaning companies. Managed by local Minster franchise partners, thousands of customers benefit from our expert and reliable commercial cleaning, tailored to their precise needs. Our high customer referral rate and repeat business are evidence of our success.
In 1992, we expanded our business model into a management franchise which has attracted a number of highly-skilled entrepreneurs. Without direct experience of the commercial cleaning industry, our franchise owners recognised the enormous potential to grow a business to be proud of, within the Minster Cleaning framework of a highly profitable and recession-resistant business opportunity.
As a result, we have seen repeated success amongst our franchisees as they have realised their ambitions of setting-up and growing a profitable business or expanding their current operations.
AVAILABLE LOCATIONS
New Territories available:
Cambridgeshire

Doncaster and Lincoln

Durham and Sunderland

Guildford

Leicestershire

London (5 territories)

Middlesex

Peterborough

Swansea
Franchise resale
Resales available:
Devon/Cornwall

Essex

Nottinghamshire
Case studies
Damon Brown is celebrating his five-year anniversary as the owner of Minster Cleaning's Bristol franchise in style. Not only is he continuing to grow the business in uncertain economic times, he's been nominated as a finalist in the transformation category of the bfa HSBC British Franchise Awards.
What does he put his success down to? Perhaps surprisingly, his background in banking. "Finance is a very process driven industry and I realised I could bring some of that thinking to Minster," he says.
When he took on the franchise after a career at Lloyds Banking Group he set about creating customer journeys for every aspect of their service. This has made them more efficient as a business, created a better experience for clients and impressed the bfa judges.
Pip Wilkins, chief executive of the bfa, says: "Damon has really modernised the business and worked on engaging with the customers. Once the groundwork was in place, he had key objectives to ensure the business would function better, which in turn led to better inspection scores."
His work has also boosted the bottom line. "Our margins have improved by 20% because customers are happy to pay more for a better service. It's also helped us engage with larger more complex businesses – when I bought the franchise our largest customer invoice was £20,000 a year, now we have four that are £80,000 a year."
Clearly 2020 has been more challenging than most. But the advantage of commercial cleaning is it is an essential business with multi-sector appeal, which helps protect franchisees from economic peaks and troughs. That is particularly the case during the Covid-19 pandemic when hygiene has become central to the fightback against the virus.
"We've taken on lots of business over the summer because we have been clear about our risk assessments and what infection control we can provide. If someone tests positive for the virus we can go straight into a workplace and carry out the necessary cleaning and sterilisation," says Damon.
He is optimistic about the future too and believes the current disruption will lead to opportunities. "We have doubled in the past four to five years and currently have a turnover of just under £1.1million. I want to double again in the same time frame."
Damon has put the business in a great position to do this. He also benefits from the size of Minster's territories which give enterprising franchisees huge scope for expansion. By securing contracts from just a small fraction of the market in your area, you can grow quickly.
Training and support is also crucial to Minster's success. Franchisees making the sometimes daunting transition from employment to self-employment are given on-going support with operational management, administration, bookkeeping, marketing and IT. Not to mention professional advice in complex areas including employment law, health and safety and environmental legislation.
Posted in 2021